A special commission (known as the Gambling Commission) monitors and regulates the online gambling business conduct, making sure the company is eligible for granting a gaming license and complies with codes of its practice.
Before a business owner secures the license permission to function, a set of sector-specific license requirements and compliance rules must be met.
A primary purpose of such procedure was designed to determine the behaviour of everyone associated with a particular gambling organisation in order to eliminate the faintest deviation from the jurisdiction's protocol. Documented information about a business owner, business partners and employee should be provided as a result.
In addition to the personal information regarding the individuals connected to the gambling enterprise, financial and structural information is also required so that the regulator can ascertain if the company can run a sustainable business. Naturally, the requirements vary from the regulator to regulator, but the core procedure usually remains the same.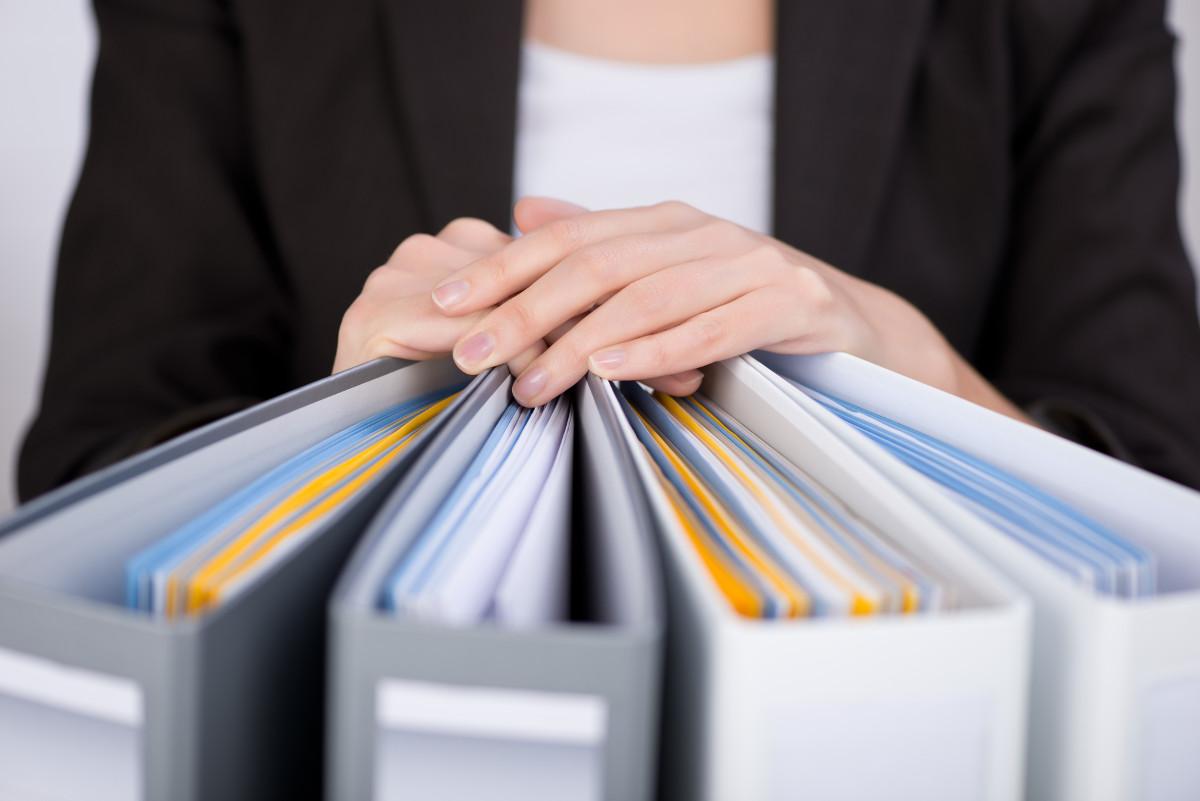 Main Regulations
The Gambling Act 2005, implemented in 2007, revolutionised the UK's gambling landscape by modernising outdated laws and establishing rigorous regulations, particularly for online casinos. The act underlines three critical objectives: ensuring crime-free gambling, promoting fair and open gambling practices, and safeguarding children and vulnerable individuals.
The law mandates that all online casino operators obtain the necessary permissions, such as licenses or permits, under the Gambling Commission's scrutiny, the unified regulator for all commercial gambling. This body has the power to void bets that are deemed unfair, and it operates under a three-tier control system involving the government, the commission, and local authorities.
In essence, the act fosters a responsible, fair, and secure gambling environment, emphasising strict regulatory compliance for all operators, which makes it indispensable for C-level executives in the online casino industry.
Types of Licenses
Operating within the UK gambling industry calls for three essential authorisations under the Gambling Act 2005: operating, personal, and premises licenses.
Operating license — This license allows entities to offer specified gambling services. It is issued by the Gambling Commission, requiring a detailed application outlining the type of activity. Even overseas online operators need this license if they cater to UK customers. Applications, evaluated according to several parameters, including identity, financial stability, and criminal record, take around 16 weeks to process. Applicants pay an initial fee, followed by an annual fee once the license is granted. The exact cost can be estimated using the Commission's online calculator.
Personal license — This permit is obligatory for key personnel overseeing gambling operations. The two types include Personal Functional Licenses (PFL) for staff like cashiers and Personal Management Licenses (PML) for management employees. The cost for PFLs and PMLs are £185 and £370, respectively, with an approximate processing time of eight weeks.
Premises license — This license type is issued by local authorities that permit premises to host specific gambling operations. Applicants can file only after receiving or requesting an operating permit. The local authority determines the fees, and the applicant must notify several departments about the premises' new function within seven days of submission.
The licensing process entails rigorous checks and fees, ensuring a regulated, responsible gambling environment in the UK.
How to Get a Gambling License
Here are all the steps you need to take to get hold of a gambling license from the Gambling Commission: 
Inquire about the types of gambling licenses available and decide which one serves your purpose. 

Choose the type of license you require. 

Fill in the application form with the necessary documentation that can include, but is not limited to, personal details, proof of funding, business plan, bank statements for all accounts for the past six months, customer T&Cs, policies and procedures, and more. 

Pay the corresponding application fee. 

Wait around eight weeks for the Gambling Commission to process the technical and personal documentation.

The license approval process varies from jurisdiction to jurisdiction. It takes up to 16 weeks for the United Kingdom Gambling Commission to review the application. As for Malta Gaming Authority, it depends on both the regulators and the applicant. The latter is allowed up to 60 days to complete the technical roll-out, after which the MGA-appointed auditor checks the entire system. Further compliance audits may take another 90 days. The fastest application approval can be expected from Curacao, usually within six weeks from the moment of submission. 

Receive your license. 

Pay the annual fee that is due 30 days after you have received the license. 

Start your gambling business.
Documents Required
During the application process, parties need to provide supporting documentation. The paperwork demonstrates the applicant's intention to meet the licensing requirements and capabilities of executing the permitted activities.
The suitability assessment includes reviewing evidence of identity and ownership, financial data of all individuals involved with the application, integrity of the said individuals through criminal background checks, and competence.
The exact documents depend on the type of license you are applying for. The ownership structure diagram and management structure are required for all but the sole trader. In contrast, remote license applicants need to supply information regarding policies and procedures, remote technical standards and testing strategy policies, gambling software supply details, and more.
The documentation that all types of potential licensees need to submit includes the following:
Policies and procedures — LCCP
Customer terms and conditions
Rules of play
Bank statements for all accounts for the last six months
Business plan
Profit and loss projections for the next three years
Proof of funding
Details of bonus/profit-sharing schemes
Annual reports
Annual returns
GamingLicensing can help you obtain all types of licenses and handle all types of registration requests.
Application and Annual Fees
The application fees depend on the type of license you are pursuing. As for the annual fees, these are determined by your gross gambling yield (GGY). Let's illustrate this with an example based on the licenses issued by the United Kingdom Gambling Commission.
For example, remote casinos, remote general betting virtual events providers, and bingo operating license holders with a GGY of less than £550,000 will have to pay an application fee of £4,224 and an annual fee of £4,199.
Operators whose GGY exceeds £1 billion must pay an application fee of £41,243 and face an annual cost of £1,077,027 plus £200,000 per additional £500 million GGY.
The same top and bottom rates apply for remote general betting standard real events (standard sports betting), with only a slight difference for those operators whose GGY falls somewhere in between.
As for remote pool betting licensees, those with an annual GGY of less than £1.5 million will have to pay an application fee of £938 and an annual fee of £2,406. If their GGY exceeds £1 billion, then the application fee will be set at £7,030, and the annual one will be £907,832 plus £150,000 per additional £500 million GGY.
All licensees can access UKGC's fees calculator and check how much their respective fees will be.
How Can GamingLicensing Help You Get a Gambling License
Acquiring a gambling license is a crucial yet complex process that calls for an in-depth understanding of the subject matter and precise execution of the arranged business plan. This is where GamingLicensing provides an indispensable service.
We leverage our extensive expertise to mitigate common errors and expedite the licensing process, saving clients valuable time and resources. Our consultancy services extend to guiding clients in selecting the most suitable gambling jurisdiction, meticulously preparing all requisite documentation, and verifying that the client's software adheres to the stringent standards set by the licensing authority.
Additionally, we act as a communication channel between the client and the licensing body, facilitating dialogue to ensure alignment of interests and objectives.
Recognising the industry's need for quick solutions, GamingLicensing also offers an all-encompassing white-label and turnkey solution. These services are designed to allow operators to launch their online casinos in the shortest time possible. Furthermore, the solutions come with quality software and payment systems, hosting services, and other essential services necessary to run a successful online casino enterprise.
By entrusting the licensing procedure to us, our clients are free to focus on essential business initiatives, such as marketing strategies and player acquisition.
Why Do I Need a Gaming License?
Acquiring an online gaming license might seem challenging due to the costs involved and the complexities of the application process. However, understanding the long-term strategic advantages reveals that the gains outweigh the immediate challenges.
Operating without a license significantly hinders the potential growth of an online casino. Key financial institutions and prominent payment service providers are often reluctant to associate with unlicensed casinos because of perceived risks. A situation like this can limit your ability to handle various transactions, inhibiting your business's scalability and making it difficult to access top-tier game developers.
There have been several cases where shady operators promoted the games from Evolution, NetEnt, and other A-list providers. The developers' response was to denounce their collaboration with these platforms. Players notice these things — lacking top games will negatively affect your ability to retain existing users and attract new ones.
Furthermore, a gaming license is a perfect conduit for building strong relationships with major payment providers.
Ultimately, a critical factor in a player's decision-making process is the reputation of the online casino. A gaming license serves as a testament to the credibility and reliability of your platform, positively influencing reviews and fostering customer loyalty.
On the legal front, unlicensed casinos are subject to significant risk. Consequences can range from hefty fines to incarceration, with potential website blocking and asset freezing adding to the severity of repercussions.
Top Offshore Gambling Regulators for Your Online Gambling Business
There are several key destinations operators look for when licensing their gambling platforms:
Curacao — This small paradise in the southern Caribbean Sea is recognised globally for its quick, two-month licensing process, cost-efficient maintenance, and 0% tax on casino profits. Online casinos operating under a Curacao license must host their server on the island, have a local as a director, and meet other requirements. The country is looking to implement new and more stringent regulations regarding licensing, which includes an overhaul of current master licenses and other lenient requirements.
Malta Gaming Authority — The Malta Gaming Authority provides B2B and B2C licenses and requires operators to adhere to stringent guidelines, including regular financial disclosures and robust player data protection. Following a six-month provisional permit, compliant operators may secure a 5-year license. The tax obligations vary between 0.55%–1.25% based on the casino's profit.
Kahnawake Gaming Commission — The Commission issues several types of licenses and is known for high compliance and ethical gambling standards. The licence warrants enhanced player protection and business credibility. Operators enjoy a 0% gaming tax, which allows more profits to be reinvested into the business. The application cost is $35,000 and includes the first annual license fee.
Isle of Man — This licensing regime is highly esteemed for its stringent requirements and professional ethics. Despite being one of the pricier jurisdictions, it offers operators competitive tax rates, with 0% corporate tax and a gaming tax between 1.5% and 0.1% of the yield. It is also a member of the World Trade Organisation, adding to its credibility.
All regulators operate under a distinctly legal framework which can impact the time to market (TTM) period and the effort needed to obtain the license, making the involvement of GamingLicensing in the entire process all the more important.
Things to Consider When Choosing a Gambling License
When the time comes to opt for a jurisdiction, several notable elements mandate careful consideration and deliberation. These factors include but are not limited to:
Operating expenses — Gauge the financial commitment associated with your preferred jurisdiction, considering elements such as licensing fees, set-up costs, day-to-day operations, regular maintenance, and tax liabilities.
Stability — It's prudent to select a jurisdiction with a robust political, economic, and social infrastructure, thereby mitigating potential disruption from legislative changes, like exchange rate instability or contractor negotiations.
Taxation treaties — Learn about the bilateral tax agreements with the chosen jurisdiction to avoid double taxation.
Privacy levels — Jurisdictions differ in confidentiality norms and information disclosure requirements. Select one that aligns with your privacy requirements.
Viability — Not every jurisdiction is suitable for every business model. Evaluate variables like capital needs, disclosure mandates, tax incentives, and compliance issues for sustainable operations.
Regulatory structure — Opt for licensing that emphasises stringent regulations, consumer safety, ethical gaming practices, and measures against financial fraud which can guarantee safety for both players and your business.
Repute and trustworthiness — The jurisdiction's standing within the online gaming industry can significantly impact the trust quotient among players, business partners, and financial entities.
Licensing procedure and expenses — Understand the intricacies of the licensing process, the associated costs, and timeframes. Find a balance between a favourable licensing process and the jurisdiction's regulatory expectations.
Market reach and accessibility — Evaluate your target demographic and select a jurisdiction that caters to that specific audience.
Financial services and banking relations — A well-established financial sector and trustworthy banking relations are crucial for seamless operations.
Potential for future expansion — Pick a jurisdiction that exhibits a forward-thinking regulatory environment that is adaptable to technological advancements and industry trends.
These are just some of the most important caveats to consider when choosing a regulator. Note that your plans and ideas must align with the services and benefits provided by the jurisdiction that will license your business. The process inherently demands a lot of time and effort and no small amount of experience in the area. This is where GamingLicensing comes to the forefront with its expertise and services. Contact our agents for more information on how to license your online gambling platform.
Basic Terms and Conditions of the Gambling Commission to Apply for Gaming Licence
The basic T&Cs you need to meet when applying for a gaming license include: 
Detailed description of customer terms and conditions;

Bank statements, profit and loss projections, and proof of funding;

A detailed description of gambling business: an owner of the gambling business should provide the detailed and current information in a particular field of gambling he is planning to run;

Clear ownership structure scheme, plus the details about the profit-sharing plan;

Accounting data reports and auditing information;
A clear description of games offered to the visitors, games specification and system functionality;

Gambling software supply deals if you are applying for a remote license;

Personal Management License for the person responsible for running the business;

Detailed account of all policies and procedures — LCCP;

Copies of licenses from any other jurisdictions.
Requirements for the owners of gambling businesses:
The regulations of various jurisdictions can vary, however, the license is a must for any authorised gambling business entity that has implemented proper business-planning efforts to stay solvent.
The requirements for obtaining the license for gambling companies are almost the same as for financial companies, insurance companies, banks, exchange offices, etc. They primarily concern accounting and auditing, in addition to functionality of the games and a detailed description of the company's business activity:
A good reputation is an asset, which includes: the lack of criminal responsibility, verified identity, proven credit track record, positive credit history information of the owner and employees;
Detailed summary information on the structure and finances to determine whether the company possesses sufficient resources for the full-fledged business in the field of online gambling.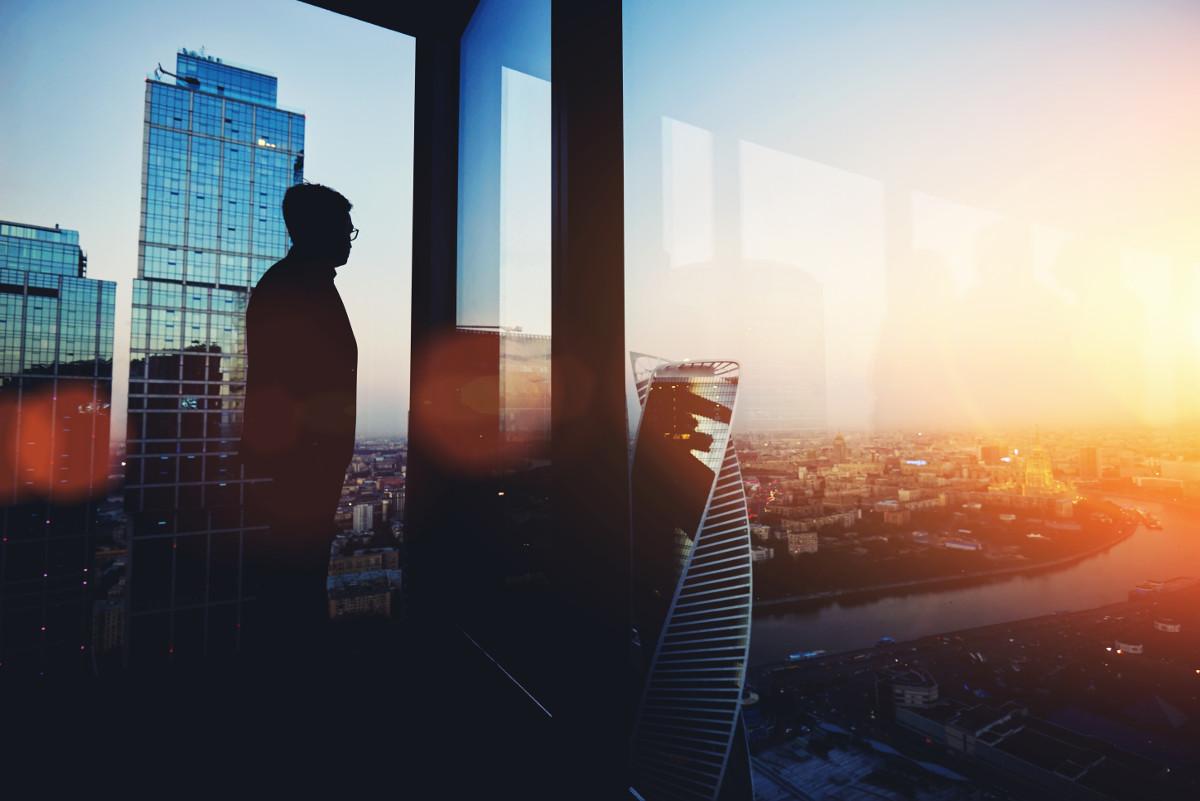 Employment data requirements:
The primary requirement for almost every jurisdiction is that one of the directors of the company has the citizenship of the country, where the license will be issued. The development of some other rules that will exclude the possibility of applying for a business license in the field of gambling to persons who do not have the sufficient experience in this area as well as the necessary financial capacity is also possible. In a case of non-compliance with certain gaming license requirements, a gambling committee may reject an application for a license. If approved, the company agrees to conduct their business under the laws of the given jurisdiction.
To facilitate the process of obtaining a license, many gaming committees offer to split for a few jurisdictions in the country. If the company plans to start working in one of the online gaming niche-fields, GamingLicensing experts will gladly help you every step of the way, ensuring a smooth application process.
GamingLicensing team of professionals will provide a detailed information covering all the major nuances on how to obtain a gambling license in certain jurisdictions, that would be tailored to your particular needs and budgetary Basically, you'll get a bunch of highly experienced professionals who will make sure your company fits all of the gaming license requirements and is ready to run a successful business.
FAQ
Who issues gaming licenses to gambling companies?

Gaming licenses are issued by special commissions called gambling commissions. It is in their jurisdiction to issue gambling licenses, regulate online gambling, and decide which gambling companies are eligible to obtain a license based on their business conduct and codes of practice.

What are the basic requirements imposed by gambling commissions?

The basic requirements gambling business owners need to meet to obtain a gambling license include giving a detailed description of their business and the type of gambling operation the company intends to run.

All accounting and data reports need to be submitted for revision as well. Also, you need to provide an unambiguous description of games offered to players, as well as the games' specifications and functionality.

Are there any requirements for business owners?

Business owners are required to submit financial reports, bank statements, and credit card rating reports to prove their companies are financially capable of maintaining a full-fledged online gambling business. Moreover, a good reputation and a lack of criminal record are considerable assets.

Are there any employee-specific requirements?

Almost all gambling commissions require that at least one of the company directors is a citizen of the country where the license is to be issued. Also, considerable expertise in the gambling industry is required from the company's employees since that will guarantee the stable operation of the gambling business.