The first step in opening an online casino is obtaining the appropriate gaming license. The permission issued by the special gambling committee is valid proof that the ongoing business is legitimate and the winnings payouts are guaranteed. The gambling license is required for any gambling activity, including games with bets or luck: slots, poker, roulette, lottery and sports betting.
A gaming license for online casinos allows:
Buying a software from leading manufacturers;
Customising reliable payment systems on the website that allow receiving payments and getting prize money in various ways;
Running an honest and legal business;
Building trust with the audience: players will not deposit their money in a dubious casino that has no license and thus does not guarantee the winnings payment. Moreover, the network has plenty of licensed online sources offering comfortable terms for mutual cooperation.
Rules and regulations
In order to keep the gambling industry transparent, each jurisdiction has a set of rules and regulations that are codified by law. In order to obtain a gambling license, the operator should be compliant both with the law and the license conditions. E.g. for Curacao it's National Ordinance Offshore Games of Hazard.
The number of rules and restrictions an operator needs to follow may also differ depending on the jurisdiction. For Curacao it includes:
An operator's liability to conduct a policy, which prevents a gambling addiction
The operator must always display a logo showcasing the type of license granted (master license or sub license)
RNG certification
Enforcement
Any kind of enforcement activities is usually taken to protect the gamblers and keep the high standards of quality and transparency in the e-gambling industry. It may include formal enforcement, financial penalties, license suspension, and criminal enforcement.
Non-compliant Curacao gambling license holders usually experience administrative fines. However, various sanctions (including imprisonment) may be applied.
Gaming control boards
Each jurisdiction has a regulatory body, which regulates the gambling industry in each particular country and grants/denies licenses. The legal names may be different (e.g. gambling commission, gaming association, gambling board etc.) depending on the country but the umbrella term is Gaming control board.
For example, UK Gambling Commission and Curacao e-Gaming Licensing Authority are both gaming control boards.
The Curacao e-Gaming Licensing Authority  received responsibility to regulate an online gambling industry from Curacao Ministry of Justice in 2002. Before that, it was controlled by the Curacao Gaming control board.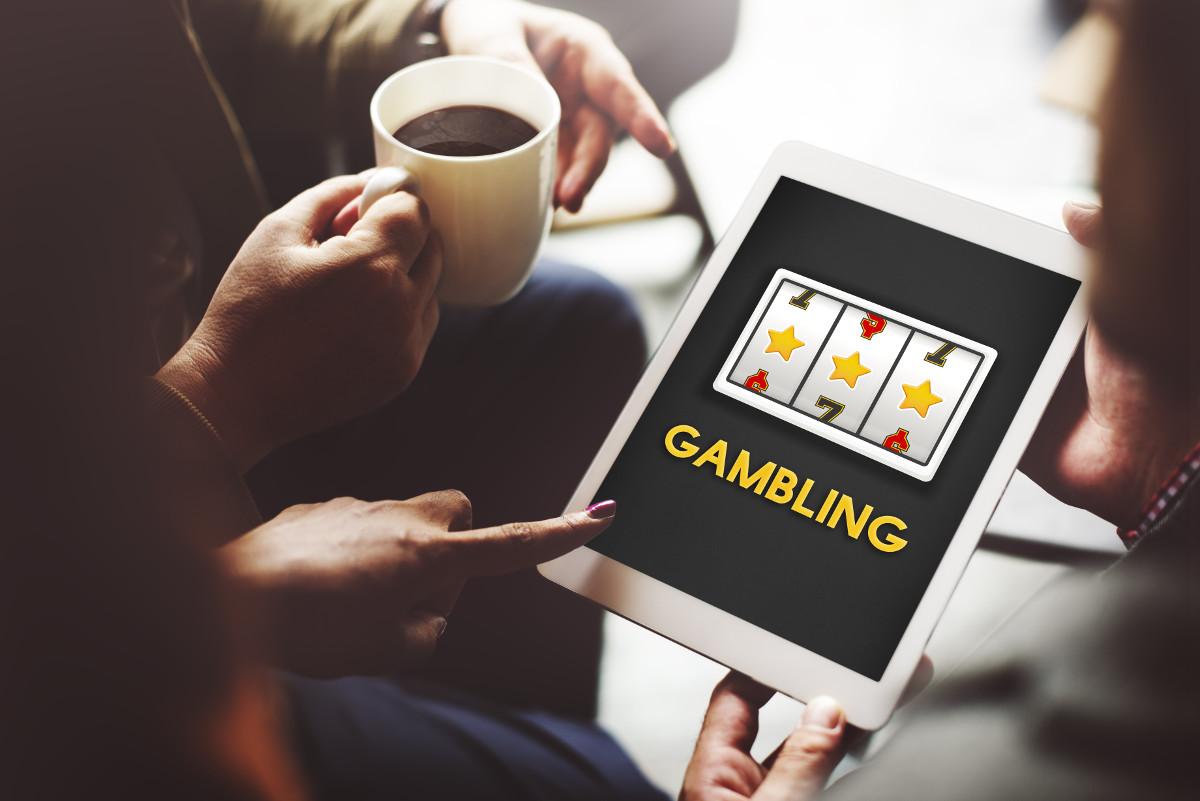 Leading Gambling Jurisdictions in the World 
There are several gambling jurisdictions that can ensure millions of players around the globe are offered safe and fair gaming. Here are the most notable ones in the iGaming industry at the moment:
Curacao

— Curacao's eGaming is the country's main regulator that issues a one-for-one type of license, which allows the licensee to operate online casinos, sportsbooks, bingo, or any other kind of sanctioned gambling business. It oversees the gaming software of these casinos to ensure their safety and randomness while also checking their legal and financial documentation. 

Malta Gaming Authority

— The Malta Gaming Authority, or the MGA, was established in 2001 to oversee and control all gambling activities in Malta, including remote-operated casinos, sportsbooks, lotteries, and more. The MGA issues four licenses that differ based on the type of gambling vertical you wish to operate in. The regulator is also in charge of controlling the fairness of games in gambling venues and ensuring the players' safety at all times. 

Alderney Gambling Control Commission

— The Alderney Gambling Control Commission was established in 2000. It regulates eGambling on behalf of the State of Alderney. The commission is mandated to construct the licensing procedure, focus on player protection and game fairness, etc. 

Isle of Man Gambling Supervision Commission

— The Gambling Supervision Commission is an independent statutory board established in 1962 in the Isle of Man with the purpose of licensing and regulating land-based and online gambling operations. Not only does the commission license the operators, but it also ensures that the gambling industry is crime-free, that minors are protected, and that license holders pay the winnings. 

Gibraltar Licensing Authority

— Under the Gambling Act of 2005, the Gibraltar Regulatory Authority has been charged with issuing remote gambling licenses, making sure licensees pay out the winnings, checking whether they adhere to customer and data protection rules, and ensuring that the gaming licensed under its jurisdiction is fair. 

Kahnawake Gaming Commission

— The Kahnawake Gaming Commission is a gambling regulator that issues licenses to those operators who wish to operate a gambling business from the Mohawk territory of Kahnawake. As a result, they have access to the vast Canadian market. The Kahnawake Gaming Commission has been around since 1996 and issues four types of licenses. 

UK Gambling Commission

— The UK Gambling Commission is one of the biggest iGaming regulators in the business, tasked with overlooking all forms of gambling offered to British citizens. By the powers vested to it by the Gambling Act of 2005, the UKGC controls gambling in the country, issues licenses, works to protect minors, combats money laundering, and ensures all gambling activities are fair and safe. It has strict rules and standards for licensing, which gives its licensees extra credit in the iGaming world. 

Swedish Gambling Authority

— The Swedish Gambling Authority replaced the Lottery Gambling Authority with the enactment of the new Gambling Act in 2018. This authority controls all forms of legal gambling in the country, including casinos, sports betting, lotteries, bingo, and others. Online casino and sports betting are open to renowned operators, while land-based casinos are state-owned. An online license holder from outside the country who doesn't reside in the European Economic Area (EEA) must have a local representative in Sweden. A license for online commercial gambling costs SEK 400,000, and so does a license for online commercial sports wagering. Should an operator choose to obtain both, a combined fee of SEK 700,000 can be paid. 
How to get a license for online casinos?
Getting a license is a crucial step. Gambling business is a specific niche area that is not favoured in all countries, to say the least. Therefore, in order not to violate the local law and be able to conduct a legal business, it is vital to have a licence that grants permission from a relevant jurisdiction, a jurisdiction that is more loyal to online casinos. Each country has its own requirements, as well as the cost of the licence. One of the most profitable and reliable options available today is in Curacao, where you can get a gaming licence for an online casino remotely.
The Curacao license registration procedure is performed if all the necessary requirements are initially met, including the opening of a local company within the territory of the relevant jurisdiction.
Professional assistance in obtaining a license for online casinos
In some other cases, the paperwork for a gambling license can take up to a year. GamingLicensing offers expert help of professionals, who are already familiar with all the nuances of license registration process in most reliable and stable jurisdictions.
Gaming License Cost
GamingLicensing is your right-hand man in the process of establishing a licensed online casino operation with stable foundations and promising future. The cost of starting such an operation is represented in the table below:
Gaming License + NV Incorporation
Fee: EUR 17,900 per year


+ 6% Sales Tax

This is an entire package that includes:

2 domains, Unlimited Regions, 5 unique




validation links (online certificate)/'year 

iGaming License

Registration of Company in Curacao

Local Managing Director

Local Physical Address

Minimum Gaming Hosting & Server Space

Curacao Data Backup Storage

Renewal Fee (2nd year) Antillephone 
EUR 17,900 per year + 6% Sales Tax
FAQ
What does a casino license allow you to do?

Gambling companies that have a legal license for offering gambling services to people can buy legal software from leading software companies, offer reliable payment methods in many currencies and forms, establish trusted relationships with the players who will, in turn, know their payments and winnings are safe and guaranteed.

Who controls gambling in a country?

Each jurisdiction (or country) has its own regulatory measures and laws pertaining to gambling that are regulated under the so-called Gaming Control Board. Gaming control boards come under different names and can be referred to gambling commissions, associations, board, etc.

What are some frequent rules and regulations you need to follow to obtain a license?

Each jurisdiction has specific rules, but the most common rules you need to abide by instruct gambling sites to conduct a Responsible Gaming policy that prevents gambling addiction, visibly displays the logo of acquired licenses, and provides an RNG certification stamp that vouches for the regularity and fair outcomes of games.

How to obtain a casino license?

To get a casino license, you need to get informed about local gambling laws in the country where you want to run a legal gambling business. The entire process can be simplified with some help from professionals in the field. One such example is GamingLicensing that can tell you more about the cost of licenses, the paperwork you need to submit, and the nuances related to the licensing process.
If you are interested in gaining a license for your business easily, contact us by filling in this form: