Curacao Gaming Licence for Online Casino From €17,900
BENEFITS AT A GLANCE
One licence for all activities
Simple licence obtaining process
Only 2 weeks to obtain a licence with gaminglicensing.com
No VAT, low profit tax rate
Popular in the online gambling industry
Curacao is a constituent country of the Kingdom of the Netherlands in the Caribbean Sea 40 miles (64 kilometers) away from Venezuela. Apart from being a paradise of never-ending summer, it offers great opportunities to start up one's own online gambling business.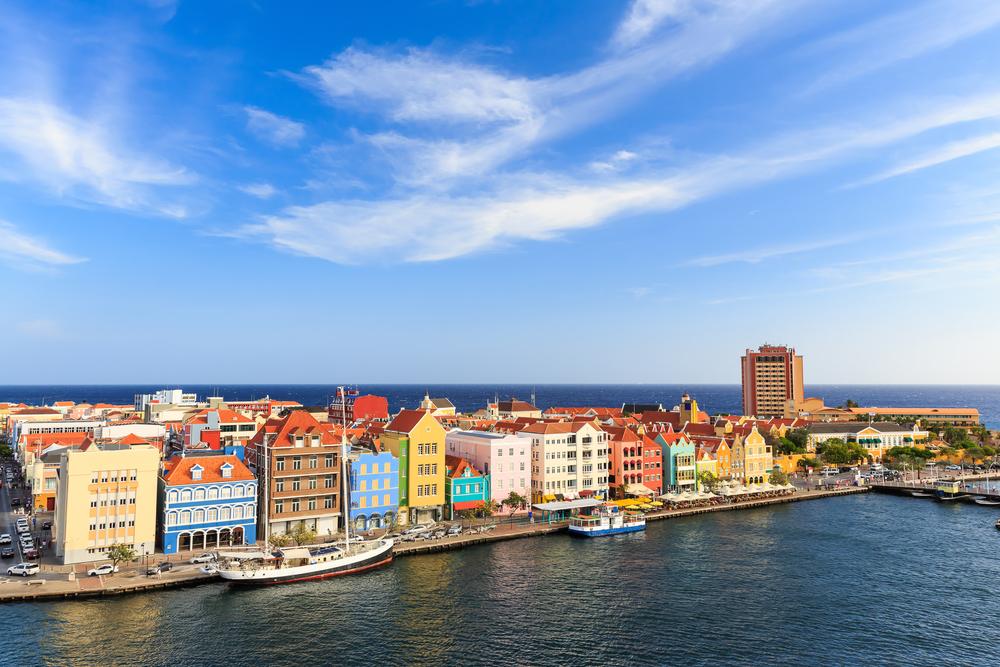 Curacao was one of the pioneering countries that legalised online gambling, in 1996 to be precise. Since then, it became a top-jurisdiction for running remote gambling business.
"I favour Curacao because I have some experience with these licences. Right now, I am in the process of obtaining one. If you are considering opening an online casino, my suggestion is to forget about a Maltese licence and opt for a Curacao licence"

Nikolai Livori
Serial Entrepreneur, iGaming Consultant
Why is it so attractive?
Firstly, one does not need a separate licence for every type of gaming activity. One licence covers all types of gaming activities: poker, sports betting and online casino.
Secondly, the Curacao licence is convenient to obtain. The application procedure takes only two weeks, after which a licensee receives a world-recognised and the cheapest licence in comparison to other popular options.
To apply, one must provide a set of documents and pay the Application Fee.
Contact us via email or the form at the end of this article to find out all the details of the procedure!
Thirdly, the Curacao licence is cost-efficient. It is the happy medium between high price and reliability. The licence is to be prolonged once a year.
Additionally, being a part of the E-Zone, the country is only subject to a 2% profit tax rate and is not subject to VAT. According to the corresponding law, these favourable conditions cannot be changed until 2025.
Check out this table for further information on the cost of obtaining a Curacao e-gaming master license with which you will not only have a licensed online casino but also be able to sublicense other gaming sites.
License Cost
Multiple factors determine the license cost. Interested parties need to consider the cost of incorporating a company in Curacao, registering two domains, setting up a Curacao data backup storage, including other costs that come from fulfilling the regulator-issued requirements. 
The cost of an iGaming license is also connected to the service costs from a local managing director and software certificates that guarantee game fairness.
The final cost will amount to €20,000, while the operators need to cough up €17,900 plus 6% sales tax for the annual renewal of the licence.
Main Requirements to Get a Curacao Gaming License
Curacao e-Gaming regulator has specific requirements all potential iGaming business holders need to meet before being issued a license. Naturally, GamingLicensing is there to help you every step of the way, but you need to be aware of several things prior to initiating the process. 
The Curacao authorities need to inquire into your identity, your plan, source of wealth, country of residence, and other personal details before you're allowed to set up a company in Curacao and start your gambling business.
By doing so, the authorities ensure they abide by the AML and CFT rules and other financial rules and applicable laws. 
You must also pass a fit and proper test to show that you have not been sentenced for any criminal deed, so you must not have a criminal record. 
You will be required to submit the following documents at a certain point, so prepare the following just in case: 
Certified copies of ID documents, such as passport and ID card;

Proof of residence not older than three months;

Proof of no criminal record;

CV;

Letter of reference from an accountant or lawyer with whom you have had a business relationship longer than two years, plus a banker's reference that fall under the same conditions;

Domain ownership; 

Detailed Terms and Conditions of your gambling enterprise with clearly pointed KYC and Responsible Gambling policies; 

Gaming software details showing the RNG certificate to prove the fairness of games, software agreements from the providers supplying your gaming content, etc. 
Disadvantages of Curacao Gaming License
Although the Curacao gaming license is very cost-effective, you can obtain it rather quickly and use it to start a gambling operation with more than favourable tax rates. However, there are some disadvantages to having a Curacao license: 
Due to legal impediments, a gambling business running on this license cannot accept players from certain jurisdictions, such as the Netherlands, the USA, Curacao, France, and others. 

The license is not as reputable as some other regulators, such as Malta Gaming Authority or the Isle of Man.
How to Get a Gambling License From Curacao Gaming Authority
There is no doubt that getting a Curacao gaming license is easier than most others. However, there are certain requirements and steps you need to take before you can get one. First of all, you need to know the difference between a Master and a Sub-License. 
Since 1996, only four Master licenses have been issued (Cyberluck Curacao N.V. (Curacao-eGaming) license no. 1668/JAZ; Gaming Curacao (GC), licence no.365/JAZ;
Curacao Interactive Licensing N.V. (CIL) licence no. 5536/JAZ, and Antillephone NV licence no. 8048/JAZ. 
These Master license holders can then issue Sub-Licenses to all interested parties under the guidance of the authorities. Here are the most important steps you need to take to get the Curacao gaming licence: 
Register a business in the Curacao E-zone, together with a domain. Note that a company needs to have a local representative and a physical server located in the country. 

Complete all the necessary paperwork by providing the authorities with required documentation and certificates. 

Pay the application fee and corresponding costs. 

Submit the application. 

Wait up to six weeks for the application to be accepted. 

Start operating your online gambling business. 
GamingLicensing is your reliable partner in the entire process. All you need to do is reach out to us using the communication form at the end of the page. Our experts will help you get a Curacao gaming license ASAP. 
Future Changes in Curacao Licensing and Gambling Laws
Curacao is planning a major overhaul of the current gambling laws, which will affect the licensing procedure considerably. As a part of an agreement signed with the Netherlands, the local government has agreed to reform the gambling industry in return for funds to alleviate the pandemic-induced financial problems. 
The new gambling rules will be placed before the parliament in February 2023. Under the latest regulations, an independent body, the Curaçao Gaming Authority (CGA), will be established to oversee all gambling activities. 
New licensing fees and cost structures will be implemented. All applicants will be required to pay a €4,000 fee for their applications, plus a license fee of around €12,000 yearly and €250 monthly per URL. 
Holders of current sub-licenses issued by master license owners will be given a 12-month transitional period to convert into the new legislative regime. What's more, under the updated rules, licensed operators will need to have at least three employees in key positions on the island. 
Whatever the outcome of these changes, GamingLicensing will be there to help you with the entire process in terms of both the transition and the new licensing structure.
FAQ
What does the Curacao e-Gaming license offer?

With the Curacao e-Gaming license, you will gain access to all gambling activities with a single license. The licensing process is simple, and with the help from GamingLicensing, you can obtain yours in just two weeks. Also, by running an online casino, betting site, or poker site from Curacao, you will be subject to low-profit taxes.

How much is the profit tax rate in Curacao?

The profit tax rate in Curacao is just 2% on an annual level. By doing business from their E-Zone, you will not be subject to additional VAT taxes. According to their laws and regulations, these conditions can't be changed before 2025.

What do I need for the Curacao license?

To obtain the Curacao e-Gaming license, you need to register a company in their E-Zone first. All your servers and hosting needs to be done from Curacao, but you can run the operation from any country in the world.

Also, your software needs to be tested by an auditing agency to ensure that the fairness and random outcomes of games are indeed random. Moreover, further legal and financial documentation needs to be submitted for revision.