If you want to apply for a license as an operator or you simply wish to work in the gaming industry, you must pass various background checks. These background checks help casinos and license issuers verify your credibility and integrity.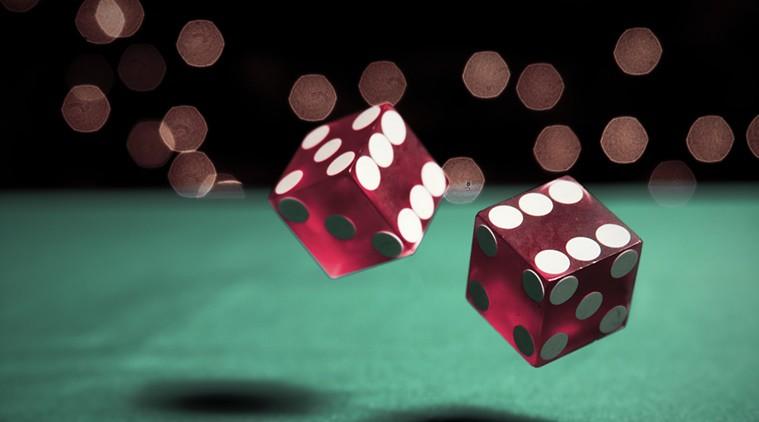 Naturally, the process starts with the basics, such as verifying your age to determine whether you're older than 18 or 21. Apart from that, there are different types of background checks you can expect if you wish to work in the gaming industry.
Criminal Background Check
One of the most important steps in determining whether you're eligible to work in the gaming industry is passing the criminal background check. Keep in mind that, while you will probably be unable to obtain a license if you have a criminal record, having a criminal history isn't necessarily an immediate no when it comes to employees. Everything will depend on the type of crime you were convicted of.
If you were convicted of money laundering or embezzling funds from your employers, and possibly any other financial crime, you will unlikely be able to pass the criminal background check. For example, the UKGC lists all relevant offences that may result in the refusal of the license under Schedule 7 of the Gambling Act. Most criminal background checks are performed electronically, and in the UK, they are called the Basic Disclosure and Barring Service (DBS) checks. Electronic checks can take up to seven days to complete, while standard ones require three weeks.  Moreover, people who were convicted of violent crimes and have unpredictable personalities are also among those who will have difficulty finding employment in the gaming industry.
Criminal background checks in certain jurisdictions extend to cover the entire life of a person hoping to launch a gambling business, while others, such as the Connecticut Gaming Commission from the US, perform the criminal background screening for a 10-year period.
Gaming License Check
Different jurisdictions have different requirements, and some of them will require you to have a license that allows you to work as a casino employee in that country or state. For example, in order to work as a dealer/croupier or perform any activities involving cash in a gambling environment in the UK, you'll need a personal functional license. Before the 8-week application review period commences, you need to provide additional copies of your personal documents along with copies of police and credit reports or a letter of good standing from your bank in order to receive the PFL. That can greatly depend on the casino you wish to work in and their license as well. Even though not every jurisdiction considers this a must, having one or more license is beneficial as that will increase your chances of getting hired.
Reference Check
Working in a casino can be highly stressful and demanding. A lot of casinos are open 24 hours a day, so it is crucial that employees are always available and can quickly adapt to the needs of the casino. Therefore, casinos will often ask for a reference in order to learn about your working habits, regardless of whether you had any previous experience in the casino industry.
When it comes to casino operators, gaming authorities will also request a reference, which will help smoothen the process and help you obtain a license to run a casino or sportsbook.
Financial Check
Certain jurisdictions are keen on verifying the financial records of all license applicants, regardless of the type of license they are applying for. In the case of key or standard employee licenses, the regulators may request bank data to ensure that applicants are financially stable. This in turn reduces the risk of them succumbing to the pressure that being surrounded by all that money brings. As a result, they will also be able to resist the temptation to take some of the money for themselves. 
Additional financial checks are performed on those individuals who are establishing gaming companies in a jurisdiction. For example, the MGA demands that every private company have at least two shareholders and enough funds to run a gambling enterprise. The proof of financial stability is provided through bank records and a business plan.
Employment Check
Simply put, employment check is a process of verifying your credentials and past experience. It is used by a casino or gaming authority in order to verify whether the applicant has worked at places they claimed to have worked in. The iGaming industry doesn't take things lightly, so make sure that all the information on your application is correct. This step is extremely important for those who claim to have previously worked in a casino.
Education Check
As is the case with any job out there, you need to possess a certain level of education in order to be able to run a casino or work in one. Naturally, the required level of education will depend on the position you are applying for; certain positions require either special skills or higher specialised education. For example, manager positions will usually require a bachelor's degree in business or finance, while other skills that are a big plus include good customer relations.
Final Thoughts
Both casinos and gaming authorities value transparency, so your best chance of getting a gaming license or getting hired by a casino is to be upfront with your documentation. Apart from that, if you pass the necessary checks and you have the required qualifications, you shouldn't have any difficulty finding employment or obtaining a license.