The Japanese gambling landscape has been tumultuous even at the best of times. Since the enactment of the Criminal Code in 1907, all forms of gambling have been banned in Japan. Involvement in gambling entailed a fine of not more than 500,000 yen and possible 3-year imprisonment.

The negative sentiment towards gambling can be related to the Yakuza — a Japanese criminal association. The Yakuza organised illicit casinos throughout Japan, which got people frequenting them into serious trouble with the law and police.
However, some forms of gambling are legal, licensed, and conducted under the close eye of the government. These include all activities labelled under 'Public Sports' and lotteries. Moreover, the situation within the gambling market is set to take an even sharper turn with the new legislation aimed at legalising exclusive casino resorts in Japan.
In this article, we'll explore legal forms of gambling in Japan, newly proposed changes, and discuss the position of online gambling
Legal Forms of Gambling in Japan
Although the law prohibits the establishment of casinos and betting shops, there are forms of gambling the Japanese and their visitors can enjoy. The types of gambling worth mentioning include betting on racing sports, playing Pachinko, and lottery games.
Public Sports
Under the umbrella of 'Public Sports', you won't find baseball or sumo wrestling the Japanese care for the most. The term refers to different kinds of racing sports.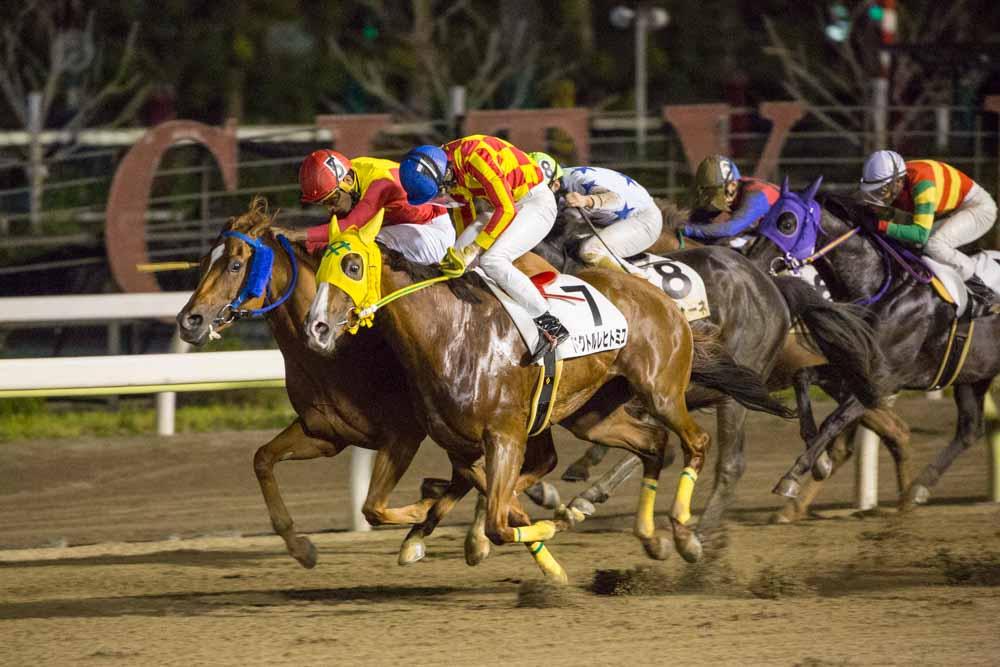 Horse Racing (Keiba) – Horse racing, or Keiba in Japanese, is a run by the Japan Racing Association that holds dozens of racetracks all over Japan. Local governments are also allowed to hold Keiba events but these aren't too popular. The most significant JRA events attract thousands of visitors who can bet on flat, jump, and drag racing programmes.
Bicycle Racing (Keirin) – Keirin was invented in the aftermath of the Second World War for purely gambling purposes. It involves bicycle racing around a velodrome where nine races, plus a pacer, run several laps and vie for the top position. You can place several bet types on all events organised by the JKA (Japan Keirin Auto-Race Foundation). Punters need to be at least 20 years old to bet on Keirin.
Boat Racing (Kyotei) – Boat racing has been hugely popular since the 1950s and is one of the favourite betting sports in Japan. The races include six hydroplane motorboats assigned to racers at random on the day of the race. The races take place on artificial lakes around a 600m oval course.
Auto-Racing (Speedway) – Auto-Racing resembles Keirin in most aspects, but instead of bicycles, racers race on 599cc motorcycles with two-speed gearboxes on five official tracks across Japan. The races are organised by the JKA that can host up to 12 races per day.
Pachinko (Slots)
Pachinko represents a crossbreed of slot machines and pinball table, and is the most popular form of gambling in Japan, even though, strictly speaking, it is not gambling.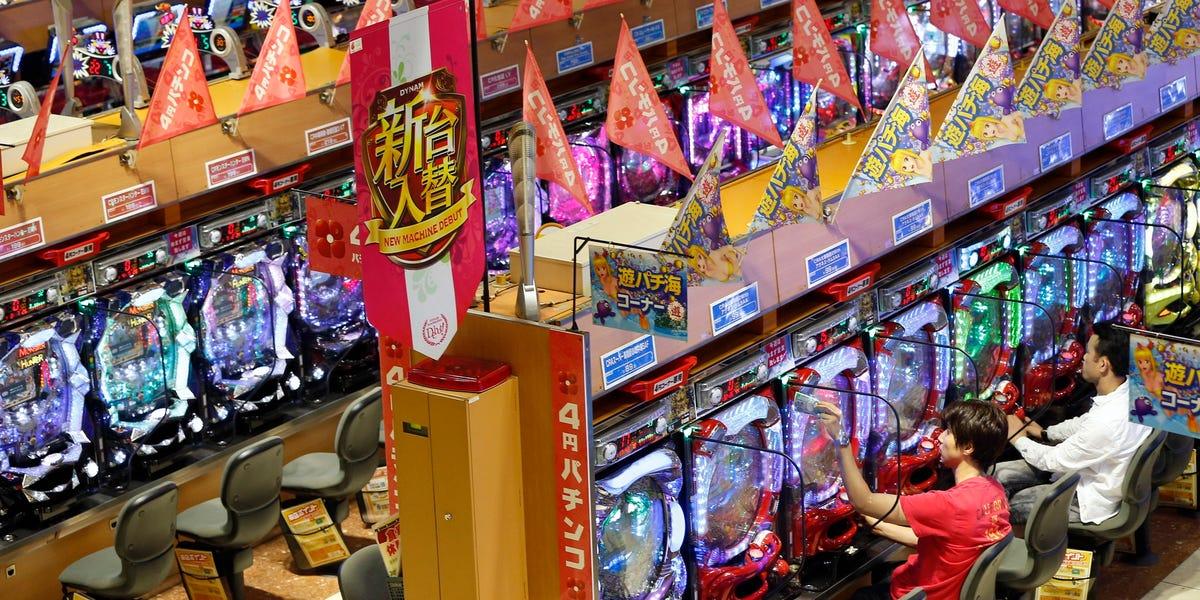 Namely, players play Pachinko machines to de-stress after long workdays and for recreational purposes. Pachinko is characterised by blaring sounds of the devices and gaudy light effects that many foreigners find overwhelming. The winners are not given cash prizes by some 10,000 pachinko parlours, but instead, they receive tokens they can cash out at nearby cashing stations.
Lottery
Japanese lottery, or 'Takarakuji', offers several types of lottery draws, bingo, and scratch card games. The most frequently played lottery games include selecting the numbers that will hopefully be drawn, awarding you significant prizes.
All lottery games are overseen by the Ministry of Internal Affairs and Communications that requires that 50% of all lottery ticket proceedings go to charity organisations and local governments. You can purchase the tickets at local lottery booths at train stations and kiosks, as well as on the official website.
Is Online Gambling Legal in Japan?
Online gambling and casinos are gaining serious momentum not only in Japan but the entire world as well. Nonetheless, the world of online gambling remains a grey area in many countries, including Japan.
Since all forms of gambling, except the ones mentioned above, are prohibited in Japan, online gambling is considered illegal as well. However, not a single section of the Criminal Code, Chapter 23 on gambling, relates to online gambling, which means Japanese can freely play in foreign online casinos and on betting sites without any fear of legal persecution.
The Japanese can opt for various online casinos and gambling sites out there licensed by reputable gambling authorities such as the United Kingdom Gambling Commission or the Malta Gambling Authority. These vouch for the fairness and legality of games.
New Casino Laws in Japan Lead to Legalised Casinos
Tectonic changes were seen in recent Japanese casino-related legislation. With the Integrated Resort Promotion Act and Integrated Resort Development Act enacted in 2016 and 2018, Japan's government has paved the way to the development of specialised tourist facilities integrating casinos, hotels, conference halls, and many other facilities.
The new legislation allows for the establishment of three casinos across Japan as a way of boosting revenue and impacting the local economy. It has been reported that some 300,000 Japanese tourists travel to Macau and spend about $70 million in their casinos. That money could very well be wagered in Japan once this move is completed.
These new acts entail strict rules that apply to foreigners and Japanese differently. Japan's residents will be required to pay an entry fee, priced at around 6,000 yen, and will be limited to three visits a week. Plus, there will be a 15% tax on the casino's profits. Also, gambling machines can cover only 3% of the total floor space.
The first licenses are expected to be issued as of 2020 and the first casinos should be erected by 2025. Many major gambling corporations such as the Sands Corporation, MGM Resorts, and Caesars Entertainment, aim towards securing the first licenses and building their casinos in Japan. The locations considered include Hokkaido, Okinawa, Osaka, Yokohama, and Tokyo.
Conclusion
Apart from its long and colourful history and numerous tourist attractions, it looks like Japan is aiming towards becoming an important gambling hub as well. With new gambling laws and big casino names behind new projects, it seems like Japan is on the right track to become just that.
Feb 25, 2020