Read everything you need to know about the memorandum of understanding signed by the Malta Gaming Authority and Spelinspektionen.


In order to enhance co-operation and the relationship between the two parties, the Malta Gaming Authority and Spelinspektionen signed a memorandum of understanding (MoU). That's usually the first step towards signing a formal contract. The MGA states that the collaboration with Spelinspektionen is extremely important as it allows the sharing of information in mutually interesting policy areas.
Director General at Spelinspektionen, Camilla Rosenberg, believes that this collaboration opens up more doors, as many companies have already received the Swedish license. She says that the Swedish authority has plans to initiate collaborations with gambling authorities all across Europe.
Heathcliff Farrugia, the CEO of the Malta Gaming Authority, is nothing but happy due to the new collaboration. He says that MGA is always looking for both formal and informal agreements with fellow authorities. The memorandum of understanding came into force not that long ago — on 4th of March, 2019.
MGA
The Malta Gaming Authority was established in 2001, with the aim of regulating gaming industry sectors. The main goals were, and still are, to prevent any criminal activities (money laundering, corruption, and terrorism funding being the three most important ones) and to make sure all players are getting fair odds.

When looking at the country's statistics, it's quite obvious why the company wants to sign every possible agreement out there with other authorities and licensing bodies. The online gambling industry has grown tremendously over the past 18 years or so. It generates more than 12% of the entire country's GDP.
Spelinspektionen
Just like the MGA, Spelinspektionen is out there to ensure fairness of odds and prevent any criminal activity in the online gambling industry. Almost everyone already knows what licensing bodies do, so it might be a better idea to take a look at what they are not doing.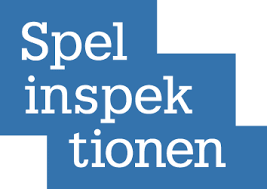 Keep in mind that this only goes for Spelinspektionen and the Swedish market.
Spelinspektionen doesn't provide answers to specific questions related to lottery and gambling activities. If you have any complaints related to real money losses on gaming machines, you better turn to the Swedish Consumer Agency, as Spelinspektionen doesn't deal with that.
Obviously, they cannot supervise any lotteries that are arranged abroad — not because they do not want to, but simply because they cannot do it due to legislation in other countries. Visit their official website if you want to learn more about the company, get the statistics, look at publications, or read the news.
Mar 14, 2019